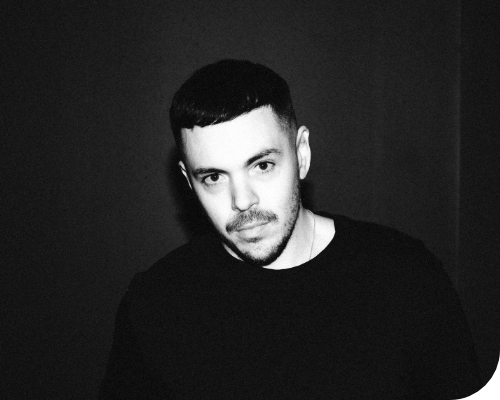 News
We welcome Santé to our artist roster and look forward to a successful cooperation. Santé, hailing from Berlin, is part of a new school of artists championing musicality, skillfulness and creativity over mindless [...]
Santé, hailing from Berlin, is part of a new school of artists championing musicality, skillfulness and creativity over mindless loops and endless repetition. His productions, like those on his record label AVOTRE, ooze character, charisma & humour, feelings so often overlooked in the realms of house music.
Santé's career trajectory has grown hand in hand with AVOTRE's reputation. His success has allowed the brand, founded in 2012, to grow incredibly quickly, to the point where it is now an established label selling out at least two international showcase events every month while continuing to act as a 'go-to' label for the undergrounds hottest acts. 2015 saw the release of two further successful House Lessons releases – One from long term friend Russ Yallop, and the other, touring and production partner Sidney Charles. The House Lessons concept itself comes from one of the label's first releases AVTR003 – Sidney Charles' genius track of the same name that has led to a musical concept, fully embraced by Santé and the AVOTRE family. Culminating in the February 2017 with the release of Santé's own House Lesson's LP, the twelve track concept album is a compilation of collaborative tracks, featuring some of house and techno's most influential artists including wAFF, Marshall Jefferson, Ann Saunderson, and Solardo amongst others.
Beyond AVOTRE, label boss Santé has continued to build his already impressive repertoire of releases with a number of Beatport top ten records including a hit track for Hot Creations – 'Forever' – and the era defining 'Stay' on Nic Fanciulli's Saved Records, which went on to take a place among the label's most successful releases of 2015.
Looking to the year ahead, Santé's 2017 calendar is already filling up with key events such as Glastonbury, several dates with Elrow at their newly announced Amnesia residency, and BPM Portugal. Continuing to push boundaries with his electrifying live shows, Santé launched event concept 'Cave Rave' at newly opened Leeds venue The Church in late 2016. Incorporating 3-D projection and an altogether deeper sound, Cave Rave is set to make a return in 2017 with a series of yet to be announced summer dates.
It all started when Santé bought an Akai MPC-2000 aged 16 and set the ball rolling for a life entrenched in electronic music. "I was totally into sampling and house", he recalls of those early days of button bashing and experimentation. He left his hometown when he was 21 to immerse himself in the dance music mecca that is Berlin. A studio internship blossomed into a full-time career, with the emerging talent spending six years producing jingles and ad music and nurturing his passion for house music at any opportunity. Nothing was released, however, until one of his demos found its way to Matt 'Radio Slave' Edwards. His first ever release came out on Edwards' acclaimed REKIDS imprint, setting the bar incredibly high and garnering him a lot of high-profile attention in the process.
The next major stepping-stone for him was meeting Tiefschwarz. "They were looking for a new engineer and hired me to oversee all projects for their label Souvenir, where I got the freedom to release my music and a platform to experiment" he explains. This fruitful, intense relationship lasted three years, a time Santé describes as being "a fantastic experience". After working on many of Tiefschwarz's releases, including remixes for Richie Hawtin and Grace Jones, Santé decided to fly the nest in search of new pastures. His subsequent release schedule spells out what a diverse producer he is and how far his popularity ranges – from bastions of techno like Cocoon to the kings of big room house Defected, through to underground darlings like Desolat, all the way to acclaimed remixes for huge stars like Depeche Mode. Few producers can claim such a breadth of imprints to be associated with at any one time. When you ask Santé to describe his musical style, he says he doesn't really know how to – which goes someway to explaining his widespread appeal.